Wana Udobang, also known as Wana Wana, is a Nigeria-based poet, journalist, documentary filmmaker, radio presenter and tv personality, whose production is at the intersection of women's rights, social justice, healthcare, climate change, culture and the arts.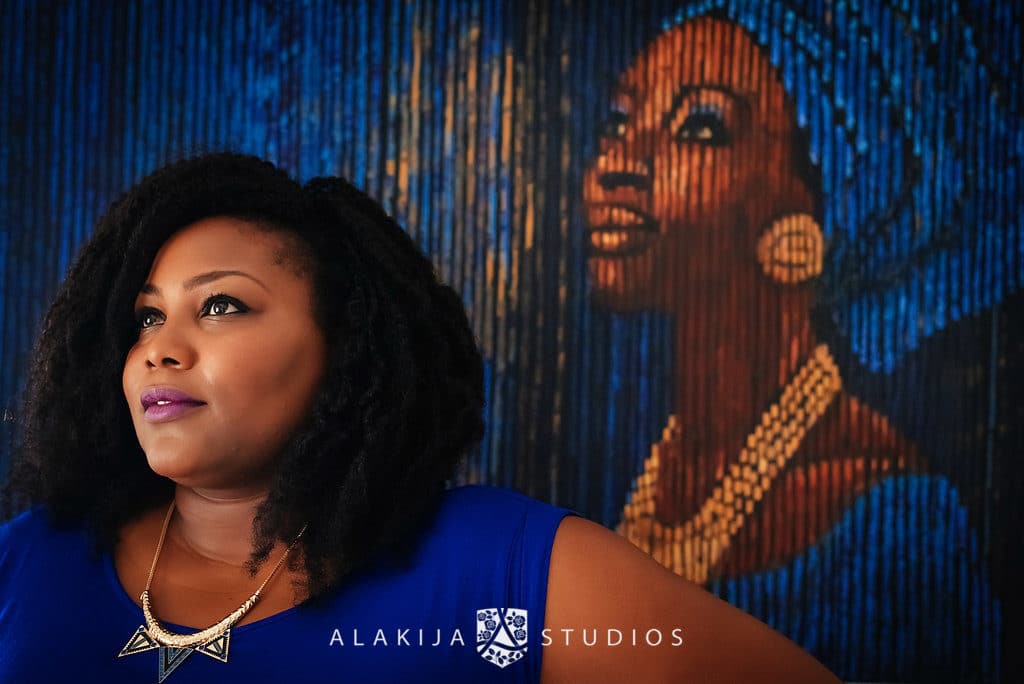 Born in Lagos, she then graduated in the UK with a first-class Degree in Journalism. The experience in that country was very important to her.
"I think, when you grow up as a black person or an African in a black and African country, identity isn't something you are particularly concerned about. I only became conscious of racial identity when I moved to the UK and started to understand the subtle and sometimes not so subtle ways in which this compounds the way you are seen and how you move through the world."
Later Wana moved back to Nigeria where she worked as radio presenter for the most listened flagship program, called Sharing Life's Issues.
In 2015 she decided to go freelance, producing and presenting radio documentaries as a freelancer and writing for a number of publications. Her work has appeared on the BBC, Al Jazeera, Huffington Post, BellaNaija, and The Guardian.
She is a multifaceted artist, encompassing a wide range of art forms to find new ways to engage with people.
Poetry started for her as a source of catharsis – she wrote her first poem when she was 16 – while journalism is what she trained to be.
"I think my journalism is about telling other people's stories, but my poetry is mostly very personal. Essentially I like intimacy, and I think that is where my poetry and journalism intersect. I am interested in portraits of lives, the intimacy of experiences."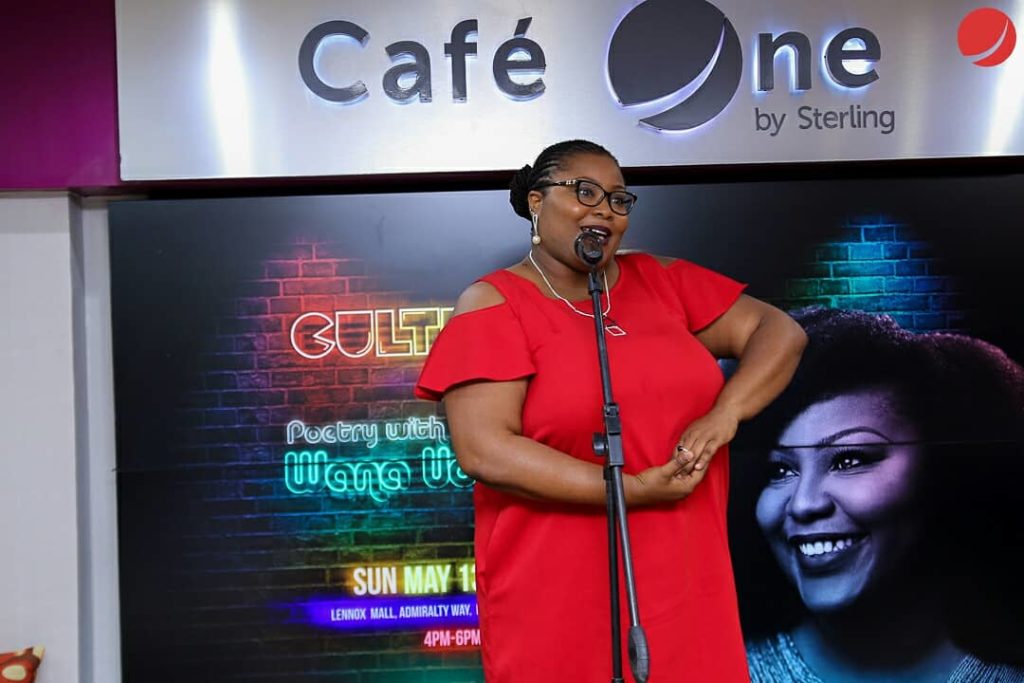 Wana grew up in a patriarchal society, raised by a divorced mother who found her way through financial and emotional struggles. Her childhood was marked by a kaleidoscope of domestic violence, and she soon learnt to scream every time she saw a man beating a woman. And she, obviously, became a feminist.
"I don't remember when and how I became a feminist, in the same way I don't remember the first time my father hit my mother, or the first time my uncle placed his hands between my legs. But what I know is that my feminism is my resistance, and I have never stopped screaming."
So she did later on, during her professional life, when she had to face gender discriminations again. In all kind of situations.
"There was a particular show I hosted and when the guest was a politician, I was told to leave my seat for someone else to do the interview. It was implied that I didn't have the skillset to do hard interviews but of course I fought back."
Today, her shouting against societal norms is being translated into significant art works, such as "This is not a feminist poem".
And despite all the struggles, Wana believes this is a beautiful time to be a woman.
"We are in an era where big conversations are happening around womanhood, re-imagining our roles and ways of being, and I think it will only get better. I am inspired by the different ways that women stand up for themselves, and are constantly navigating through the waters of patriarchal traditions to take up space. Some of those women are known and some are everyday people whose names will never make history books. It is that spirit that inspires and moves me constantly.".
For Wana, feminism creates space for women to have choices, like a home where each one finds a room that makes them feel comfortable without force or prescription.

Anyway, women face the same prejudices all around the world, in Europe as in Africa and everywhere. One is about physical aspect which is required to be perfect and good looking. What if is not like that? "Shrink", a short movie written, directed and produced by Wana addresses this topic with great sympathy.
As Nigeria counts a huge amount of outstanding artists, in 2017 Wana created Culture Diaries, an archiving project where artists and culture creators sit down with her to have an honest conversation about their stories, challenges and perspectives.
"Not only Nigeria is a huge country, but it is also geographically and linguistically heterogenous. Art has always been part of our histories, rituals and way of living – from oral literature to performance and sculpture. It's in our DNA, and people often turn to art making as a way to speak up. Our art is also gaining global recognition as much as it is engaging with local communities which I think is a fantastic thing as well. I felt the importance of documenting the artists of our times, the people who are using their work to speak to systems of power, and those who are innovating and revolutionising the way that we see, consume, and engage with art. For me it is a project about legacy, to archive the voice of our generation of African artists making their footprints on the continent and around the world. I want to be able to do that. I am always impressed and inspired by every artist I speak with. There is something unique about their process, their history, their voice and the marks they want to leave in the world."

In the future, Wana hopes to create a multi-media style exhibition that combines poetry, sound and video in a gallery style space.
What interests her the most is to create excellent, impactful and compelling work that resonates and continues to centre the human experience – and we are looking forward to seeing her exceptional production.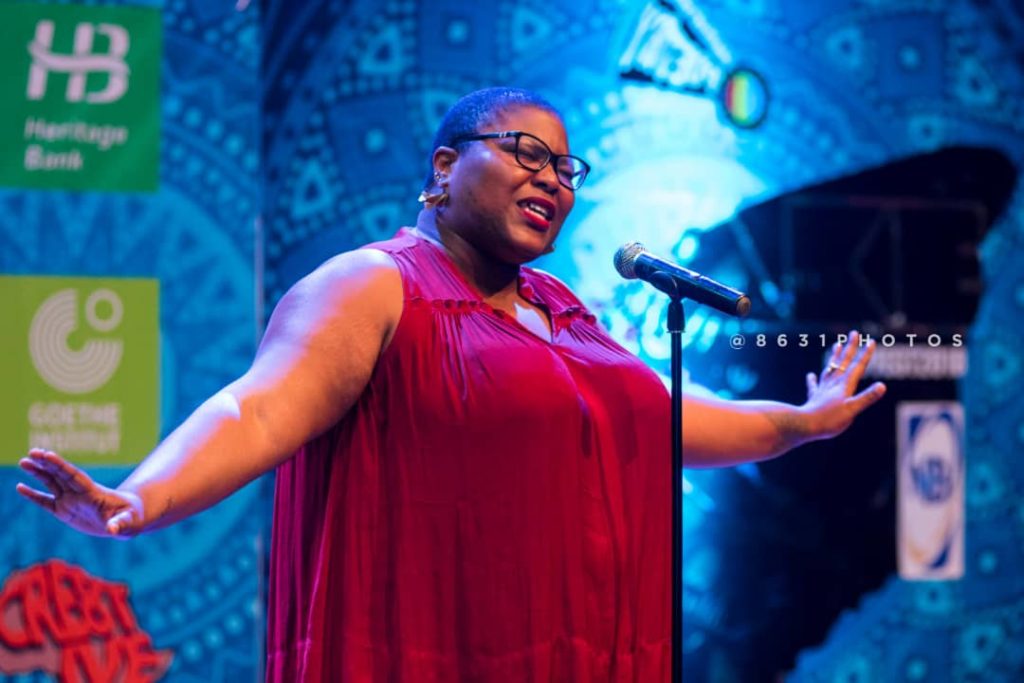 THIS IS NOT A FEMINIST POEM

by Wana Udobang


This is not a feminist poem
This is not contorted metaphors with neither punch line nor chorus
This is not a feminist poem
It is a woman learning to trade possessions before her lover takes his last breath.
She will never get the chance to say goodbye because those final hours are one match-point away from the backstroke of ravenous relatives.
You see where we come from, widows learn to bid their dead farewell even before they are lowered into the ground.
Because grief requires time and time is a luxury she cannot afford.
But I don't want to talk about funeral rites or a daughter's non-inheritance
Because this is not a feminist poem
It is a thirteen-year-old leaking between her legs. She cannot will her waste to stop because culture demands that babies must birth babies even before they are whole.
This is Mercy, waiting to be fully formed before the doctors can fix her. We exchange broken smiles but mine is crackling with questions and I want to ask, how does a six year old ask to be gang raped for lunch after school?
As she fiddles with the beads of a rosary that crawl around her neck, my lips are too drowsy to ask God why?
But I am not trying to not be feminist about this because
This is not a feminist poem
It is the landlord who pays off your father to clench his teeth over choking tears for what his son had done to you.
And your daddy knows that homelessness is too close to home so he washes of your shame with a sponge, dabs your wounds with scripture hoping those words will in turn douse the stench of the breath, erase the handprints that form maps across your skin, and glue together all that is broken of you.
But instead memory has an interesting way of refusing to disappear, so this is how you exist with a tape loop in your head playing over and over again.
I am not here to talk about the kidnap of justice in my country or whom, how and why we have refused to pay her ransom
Because this is not a feminist poem
It is piercing screams of gaping mouths choking as hands stifle their lungs of ambition
It is men in uniform with bellies swollen from bribe, sworn to protect you but tell you that domestic matters are family matters.
So you drink up your pain till you are full, your throat is parched and yet again you begin to thirst for it yet again.
It is walking around with a womb too hollow to bear an heir that you take in the seeds of betrayal wanting it to pull together the remnants of matrimony. This is what it means to be a real woman.
It is the girls who are sent to school only to come back home knowing that their future is dangling between their bodies and their silence, yet deciding which to betray first.
It is those 2am text messages from your boss' phone that leaves you reminded that you will always loose so you grin, dust it off a shoulder and bear it

You return to your job because this meager wage pays for your little brother's tuition and your mother's heart medicine.
But this is not a feminist poem
It is acquainting your self with the normalcy that your body is a minefield, trampled upon by the politics of culture
It is a reminder that you are click, you are bait, you are currency and by virtue of your existence you are only half human never equal, never the same.
It is learning that the heavy medals of your success are meaningless until they are smelted into a ring on your finger
But I told you at the beginning that this is not a feminist poem
It is not a rant or a call to action
It is not a call for your attention
It is not a checklist of everything you already know
This is not a feminist poem
This is a poem about life, about rights, for my sisters who struggle and continue to fight


Inspired by Efe Paul Azino's 'This is not a political poem'